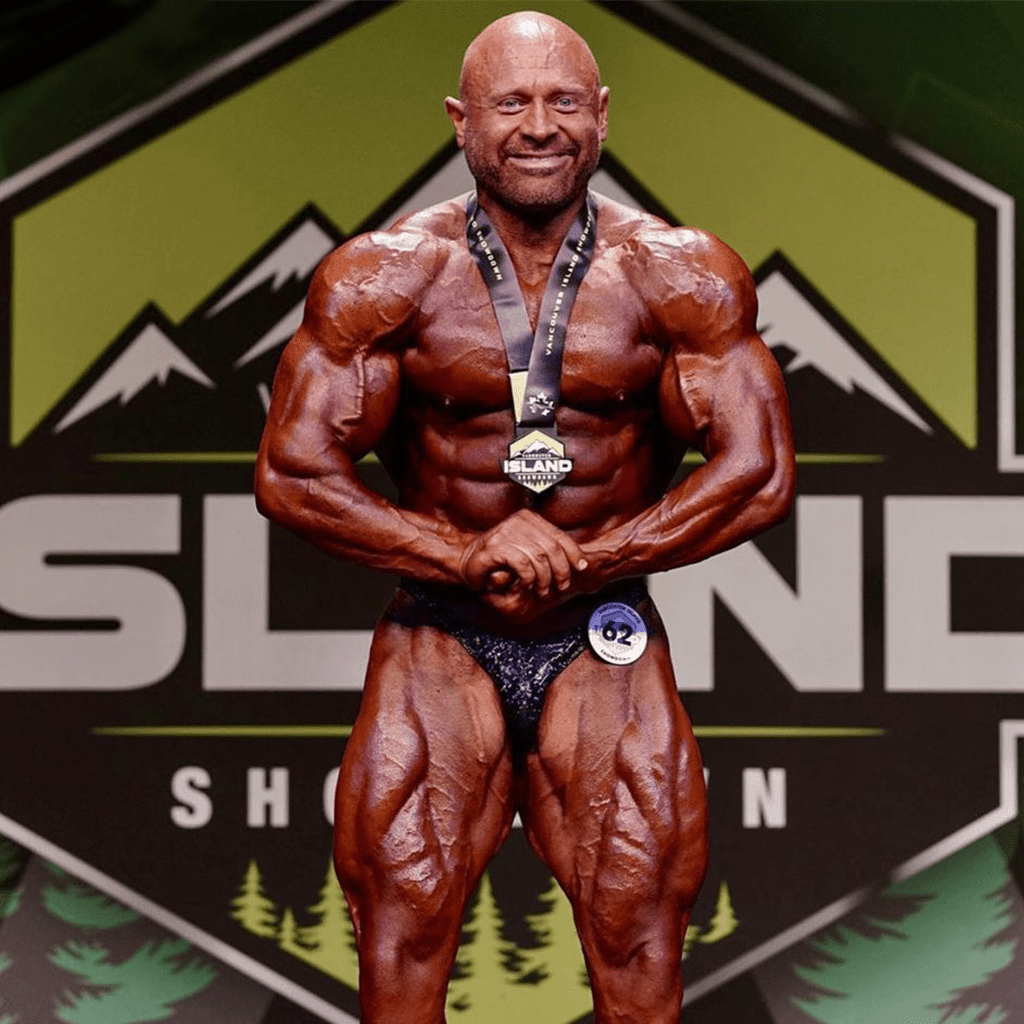 My name is Aaron Jewell. I am a competitive bodybuilder and owner of Jewell Sculpting-Physique Transformation and Lifestyle Enhancement Services.
At the age of 3 I picked up my first He-Man figurine and from then on was obsessed with the musculature of the human body. I started training in 1995 and have been pretty damn consistent with it since that time.
I first competed in bodybuilding in 2001 and continued to do so until 2007 when I had my first real break from the stage. After that time I became a family man and other than a few shows in 2012, I had basically retired from competing…..Even though deep down inside, I never gave it up and always longed to keep bodybuilding.
2018 hit and my life looked very different……I decided it was high time to get back in the game and that's exactly what I did! I hopped onstage at the 2018 CPA Vancouver Pro Qualifier (Van Pro Show) Light-heavyweight class and made first callout, proving to myself that I could still be successful at the sport I love.
I am now working towards achieving my Master's Pro Card and hope to do so within the next few years.
For me, it is not about the stage itself, rather it is the process of challenging yourself to your utmost limits in every capacity that makes bodybuilding so enjoyable and intriguing.
"Driven by passion and fuelled by a burning desire to improve"
-Aaron Jewell
2001 Muscle Rock Bodybuilding Championships-1st place middleweight
2002 BCABBA B.C. Bodybuilding Championships-1st place middleweight
2003 CBBF Canadian Bodybuilding Championships-14th place middleweight
2004 BCABBA B.C. Bodybuilding Championships-1st place light-heavyweight and overall champion
2007 CBBF Canadian Bodybuilding Championships-3rd place middleweight
2012 CBBF Elite National Bodybuilding Championships-1st place 185lb class
2012 CBBF Canadian Bodybuilding Championships-7th place light-heavyweight
2018 CPA Van Pro Show (Pro Qualifier)-6th place light-heavyweight bodybuilding
2019 CPA Van Isle Showdown-1st place light-heavyweight bodybuilding
2019 CPA Van Pro Show (Pro Qualifier)-8th place light-heavyweight bodybuilding
2020 CPA Van City Showdown-1st place master's and 4th place heavyweight bodybuilding